Replacing Glass in UPVC Windows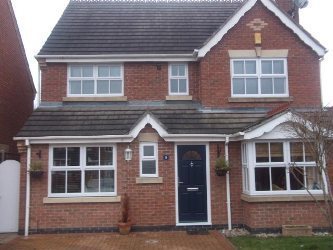 Abbey Glass Double Glazed Windows and Double Glazed Doors are styled in our unique Classic profile to give the most aesthetically pleasing design on the market today. Our UPVC windows give the impression of Timber Windows with smooth and low sight lines not normally associated with UPVC windows and Double Glazed Doors. We pride ourselves in using more traditional construction methods, which further enhance this authentic timber appearance.
UPVC Window Finishes
Our UPVC windows and Double Glazed Doors come in a range of finishes from Brilliant White, through Traditional Mahogany, English Oak and Rosewood Woodgrains to the more contemporary White, Cream, and Anthracite Grey Woodgrains. Windows and doors can be Wood grain in & out, or dual coloured with a Wood grain finish outside and White inside.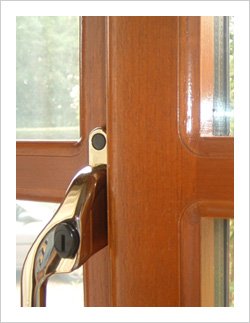 We provide a wide range of window services including, Hardwood Windows, Aluminium Heritage Windows, Sliding Sash Windows, Secondary Windows, and Aluminium Heritage Windows.
UPVC Window Glazing
Utilising our original Glass and Glazing roots, Abbey Glass specialise in re-using original leaded lights and restoring them to their former glory before installing within new 21st Century quality window frames, maintaining the character of the originals.
Manufactured in our modern plant in Derbyshire we can supply a wide range of sealed UPVC double glazed units at competitive prices and on a quick response time. Our Showrooms have the widest selection of top quality UPVC Windows, and Double Glazed Doors, at genuinely competitive prices.
Contact us today for our UPVC Window
For more information or for some prices for our UPVC Windows then Contact Us direct today. Call us on 01332 371883 or alternatively fill in our Online Enquiry Form.